Ultima Thule has broadcast interviews with many notable ambient music composers and producers over the years, including David Hykes, Vidna Obmana, Hybryds, Peter Miller and Winsome Evans. We are now making the best of these - along with a series of newly recorded interviews - available on this page over coming months. Click on the links below to hear them.
---
Mark Isaacs Recorded 10 February, 2008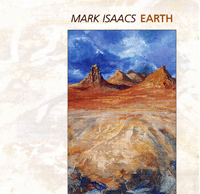 Mark Isaacs is one of Australia's foremost composers and pianists. His work embraces both classical and jazz idioms, and ranges from grand orchestral and choral commissions to subtle and gently evocative piano improvisations. In this conversation, George Cruickshank talks to Mark about his four-album series The Elements - a gorgeously atmospheric collection of intimate improvised vignettes for solo piano, which has recently been re-released.
Jaroslav Kovaricek Recorded 23 April, 2007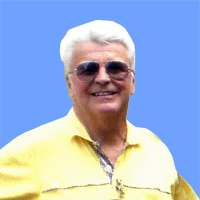 Listen to the interview
Jaroslav Kovaricek is known to radio audiences across Australia as the voice of Dreamtime, a ground-breaking music show broadcast for many years during the 1980s on ABC-FM. The show successfully juxtaposed traditional western classical music with contemporary new age and ambient styles, and was immensely popular with audiences. In this interview Marc Cottee talks with Jaroslav about his work on radio, his experiences of running Australian ambient/new age record label Terra Australia, and about music and life in general.
Inga Liljestrom Recorded 7 February, 2005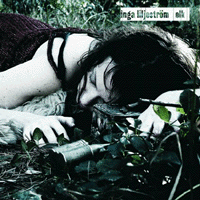 The voice of Sydney artist Inga Liljestrom has been described as Australia's answer to Bjork-meets-Marianne Faithful and Portishead with a dash of Lisa Gerrard thrown in for good measure. Her complex, multi-layered, richly orchestrated songs merge a neo-jazz sensibility with crisp Scandinavian-inspired minimalist lyricism, and evoke an intimate world, simultaneously cinematic in scope and dripping with potent audio-visual symbolism. The promise of Inga's 1998 inaugural release Urchin has been fully realised in her acclaimed follow-up, Elk (recently released on Groovescooter Records), which she discusses in this interview with George Cruickshank. Elk is scheduled for broadcast by Ultima Thule in February 2005.
Lisa Gerrard + Pieter Bourke Recorded 12 August, 1998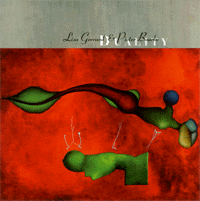 Listen to the interview
George Cruickshank speaks with Pieter Bourke and Dead Can Dance vocalist Lisa Gerrard about their album Duality in this interview. Gerrard's career has since scaled stellar heights, involving a memorable collaboration with Hans Zimmer on the Gladiator soundtrack, and more recently the solo creation of the haunting soundtrack to the Oscar-nominated Whalerider. Her most recent release, Immortal Memory - a work of sublimely intimate grandeur, co-composed with Ireland's Patrick Cassidy - will be broadcast by Ultima Thule during June 2004.
Peter Miller Recorded early 1991

For well over a decade and a half Peter Miller has been one of Australia's foremost sound designers and composers of electronic music for film, television and multimedia. His long professional partnership with director Alex Proyas (Dark City, I Robot) resulted in one of the most memorable soundtracks ever to be associated with an Australian feature film; Rolling Stone described Spirits of the Air, Gremlins of the Clouds (1989) as "the finest and most daringly experimental piece of electronic ambience ever released in Australia... an album of stunning instrumental beauty and exquisite soundscapes...". In this interview Peter discusses his then newly-released follow-up album, Love vs Gravity, which went on to receive similar accolades.
---
Home About People Playlists News Media Interviews Links Interact Contact Support
Listen Watch Blog Syndicates