3 years in the making, the inaugural Ultima Thule CD recording has finally arrived!
A 78-minute excursion into the realms of atmospheric ambience, Chasing the Dawn: Ultima Thule Ambient 01 features a selection of previously unreleased music created exclusively for the project by thirteen of the world's most acclaimed ambient composers - among them Steve Roach, Robert Rich, Tim Story, Jeff Greinke and Thom Brennan.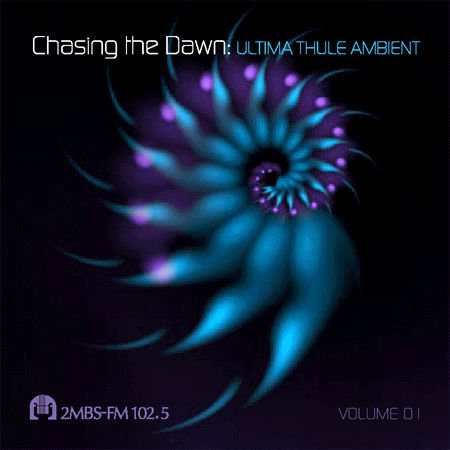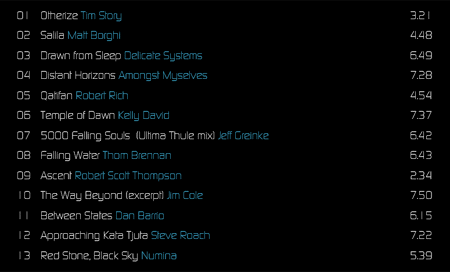 Hear an 8-minute compilation of selections from the CD
Download new release sheet for more information
What people are saying:

Outstanding ...Lloyd Barde, Backroads Music
Lovely piece of work ...Jeremy Wagstaff, Jakarta
Fantastic... mind blowing ...Jamie Mackenzie, Sydney
Wonderful... truly a great compilation ...Kelly Yaksich, Colorado
Recommended to those who prefer their ambient lush ...Kirk, Hypnos forum
Music as fine as gossamer, as delicate as filigreed lace and as exquisite as a
medieval manuscript. Compelling... [a] remarkable collection ...Bruce Elder, Sydney Morning Herald

Release date: 22 May 2006

Order yours today !


Retail price $19 + shipping
Applies to all orders of 1-9 copies


Wholesale price $12 + shipping
For orders of 10 or more copies only



International flat-rate shipping charges (per order):

1 copy: $3
2 copies: $4
3-6 copies: $7
7 or more copies: $25

Shipping charges for your order will be automatically calculated by PayPal

All prices shown are in US Dollars

All proceeds from the sale of this recording benefit 2MBS-FM and
Australian public radio's Fine Music Network.
---
Home About People Playlists News Media Interviews Links Interact Contact Support
Listen Watch Syndicates